Apparently Breaking Dawn Part 1 arrives on November 18th. I had no idea it was coming up so soon! Maybe I've been too focused on The Hunger Games to notice. Maybe my brain has room for one mega sci-fi/fantasy series at a time.
But because Twilight time has
dawned
again, it's time to
break
out the tees! I have limited stock available on these, (all the Team Mike shirts are sold out!).
This post is a little bit of double announcement. I've launched my Etsy store :
L-HopDesigns
. I'll make a more formal introduction when it's fully loaded, but for now, you can purchase Team Twilight shirts there.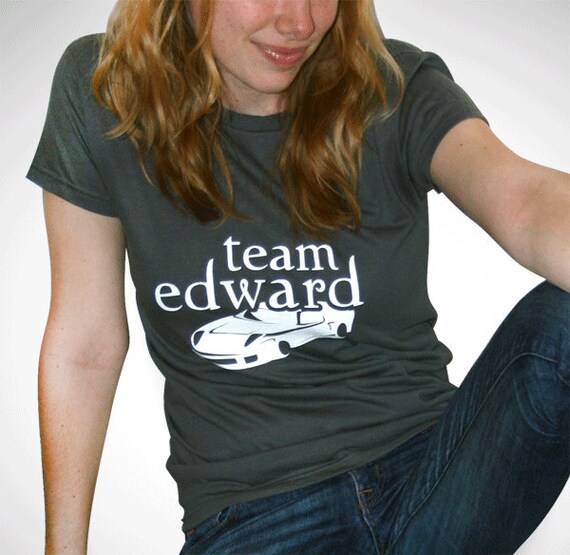 So check them out and stock up for the Breaking Dawn premier!
.