Back at the beginning of the year, I posted about the rise in
fox designs
. At that point, it was merely something I noticed, but I have grown into an active participant. Now I have a "thing" for foxes.
Though they will never surpass elephants and squids (my
favorite
animals), foxes have breached my Top 5. This ring sealed the deal :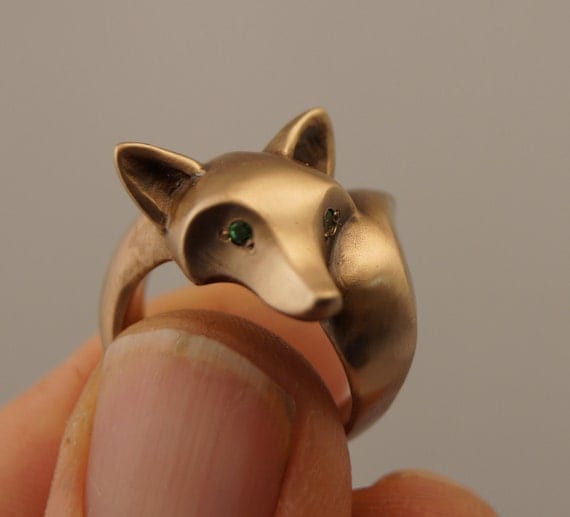 The Bronze Fox Ring encapsulates the essence of a fox (the ears, nose, and tail) but manages to be so simple. Christmas list! Christmas list!
Here's the recap...I had a ton of fun this week!
I finally launched my
digital design portfolio
!
Awesome guest post from
Lauren Dixon
about savvy and stylish traveling.
Apple cider donuts
, hooray!
Everyone have a foxy weekend!